Canada to apologise to LGBT people forced out of military and public service
Consultations under way to capture full picture of wrongs inflicted over three decades as government faces class action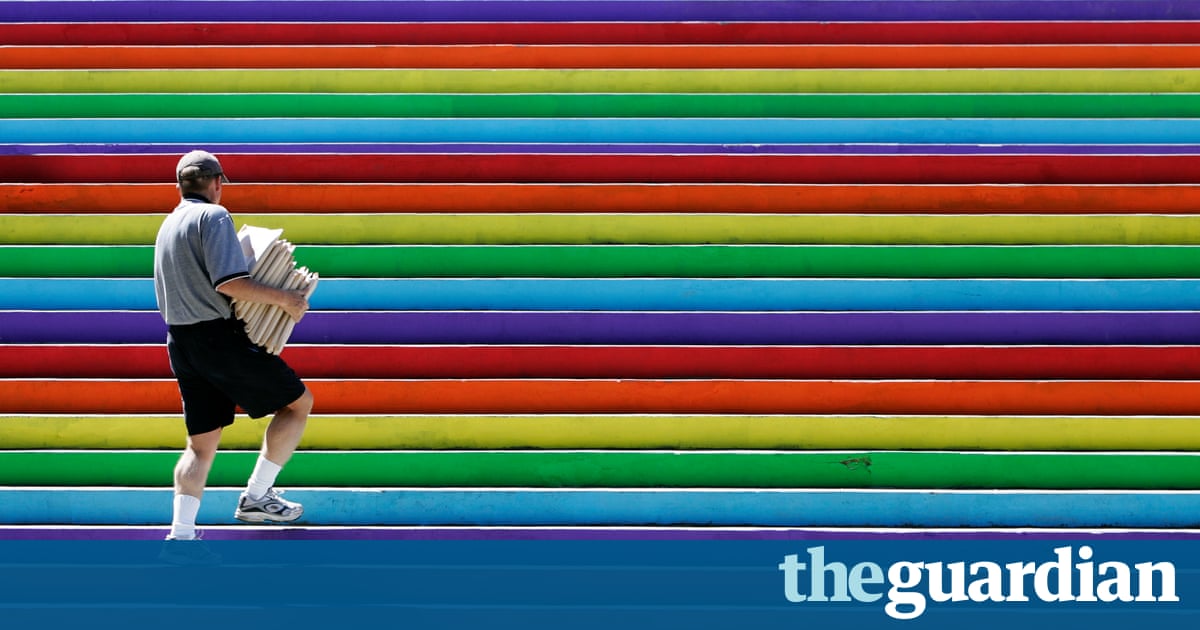 Canadas government has said it'll formally apologise to the thousands of Canadians who suffered injustices during a decades-long campaign to root out homosexuality from the military and public service, bringing it in line with a longstanding demand by advocates.
The apology is expected to take place in early autumn. Public consultations are under way led by the MP Randy Boissonnault, the prime ministers special adviser on LGBT issues in an attempt to capture a full picture of the wrongs inflicted by the federal government during a period of some three decades.

The plans come months after the announcement of a C$600m class action lawsuit by former public servants and military members who were forced out of their jobs because of their sexuality.
In a statement, Boissonnault said the government would acknowledge the role of its legislation, programs and policies in the discrimination and injustices faced by LGBT Canadians. we're committed to apologise in an inclusive and meaningful manner before the end of 2017, he said.
The apology is likely to be directed to public servants and members of the military who were fired or pressured to leave because of their sexuality, a spokesman for Boissonnault told the Guardian. But we want to make sure we do it right and that it's all-encompassing and that we dont forget people, he added. Thats the reason that the consultations are ongoing at this point.
The government is also considering whether the apology will include pardons or some sort of financial compensation.
The government has long fended off calls to apologise, with advocates pointing to Germany, where legislation was introduced to financially compensate those who were convicted under laws that criminalised homosexuality. Britain, where thousands of men were posthumously pardoned this year.
In March frustrated by the governments continued delays in addressing the issue former public servants and military members filed a lawsuit in a federal court in Montreal. The class action is seeking at least C$600m damages for what lawyers called the LGBT purge, which saw thousands of people expelled from the military and public service by a federal government that considered homosexuals a threat to national security.
The purge began during the cold war, with the last documented case recorded some two decades after homosexuality was decriminalised in 1969. The purge at time bordered on dystopian. Some were interrogated with the Fruit Machine, a device developed by an Ottawa university to detect homosexuality but which was reportedly never able to detect any differences between heterosexuals and LGBT individuals.
Hundreds of people have already signed on to the lawsuit, according to Douglas Elliott, a Toronto lawyer and prominent gay rights activist who's leading the case. It was a brutal, senseless, wasteful, harsh and cruel campaign for which the government should abjectly apologise, he said.
He welcomed the news that the federal government was moving forwards with an apology, calling it long overdue. Canada is really starting to fall behind on this issue, he said.
I really am mystified as to why its taking so long I think its been very well-intentioned. Theres been a lot of overpromising and underdelivery so far.
But he noted the importance of getting it right: I'd much rather have a good apology that's taken a few months than a rotten apology thats given quickly, because were only going to get it once.
The apology would've no effect on the lawsuit, he said. Negotiations were under way to find a solution, Elliott added, with both sides keenly aware of the urgent need to provide relief to the many who have suffered in silence for years. The reality is that a lot of the people who were affected by these obnoxious laws are already dead.
The apology would be a start, he said, citing the many other institutions from Christian churches to the police who also had to express sorrow for their actions.
it's a critical moment, he said. Because we can begin to heal once we acknowledge the wrong that was done and we make a commitment that we're not going to behave like that in future.
Read more: https://www.theguardian.com/world/2017/may/18/canada-to-apologise-to-lgbt-people-forced-out-of-military-and-public-service