Do Keane and Gerrard's departures spell the end of LA Galaxy's Galcticos era?
With big names leaving and a cross-city rival preparing to take the stage, the time could be ripe for MLSs most successful team to reinvent itself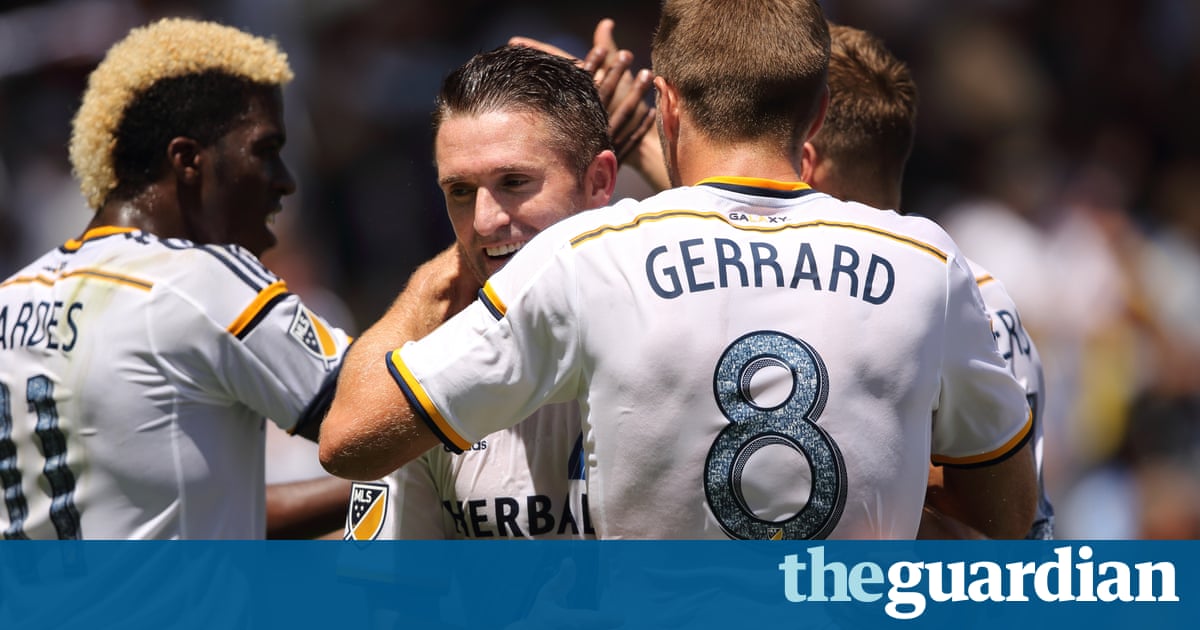 While Major League Soccer doesnt trade in pure transfer market currency like most other leagues, the Designated Player system burdens a player with the same pressure as a hefty price tag. With only three DP spots handed to each team there is a clearly defined expectation placed on them. they're signed to be better than the rest. Robbie Keane handled that pressure better than the rest.
The Irishman may well go down as the greatest DP in MLS history with eulogies of his career Stateside flowing after it was announced he is to leave the LA Galaxy when his contract expires next month. He could choose to stay in MLS, with the Vancouver Whitecaps rumoured to be keen on taking the striker next season. Keanes moving on comes at a critical time for the LA Galaxy as an organisation.
Not before the watershed arrival of David Beckham in 2007 have the Galaxy faced such an existential juncture. They wont change colours or badge this time. What they do between now and the start of the 2017 season will say a lot about the direction of the club. Bruce Arena has a squad to rebuild over the winter and how he goes about doing so will tell us a lot about where the Galaxy are heading.
With Keanes exit following Steven Gerrards decision to leave Carson by just a few days, the LA Galaxys dynasty is over. The team won three MLS Cup titles in four years between 2011 and 2014 establishing themselves as North American soccers predominant force both in terms of stature and on-the-field success. Now, however, they're MLSs underachievers, enduring two disappointing seasons in succession. It cant become three.
Giovani dos Santos is the only DP left standing at Stub Hub Centre, giving Arena something of a blank canvas to work from. Big names like Zlatan Ibrahimovic and Wayne Rooney have already been linked with a Stateside switch. The Galaxy need replacements for Keane and Gerrard after all, unless they plan on moving away from the glossy, ticker-tape identity they've forged for themselves over the past decade.
Its a precedent set by the New York Red Bulls who backed away from their policy of going after the biggest names when New York became a two-team city with the establishment of New York City FC. The Harrison club left it up to their new Bronx neighbours to court the jersey sellers, instead opting for a more holistic, pragmatic transfer strategy. The shift in approach worked, with the Red Bulls winning back-to-back conference titles in 2015 and 2016.
Now the LA Galaxy might wish to take a similar tact as Los Angeles FC, with all their celebrity backing and vow to provide Americas second city with a worthy second club, prepare to enter the league in 2018. LAFC have the ambition and the clout to make a play for those big names who otherwise might've ended up at StubHub Centre. That could've a profound impact on the Galaxy and the direction they take over the off-season.
Keane spanned a significant timeframe for MLS and the Designated Player rule. When he arrived in the US, the biggest names and best players still gravitated towards New York and Los Angeles. That's still the case to a certain extent. DPs of the highest stature are no longer the sole privilege of those in the countrys two biggest cities. Clint Dempsey, Sebastian Giovinco, Michael Bradley, Jozy Altidore, Tim Howard, Didier Drogba, Kaka and Nicolas Lodeiro underline that.
LAFC will only intensity competition for DPs, providing those keen on a MLS move with another potential West coast destination. They'll tread on the toes of the LA Galaxy in the transfer market, perhaps purposely so. Will start making moves this year with a view to 2018. The threat to the Galaxy is now immediate, not imminent.
Of course, theres another way to look at this point in Galaxys history. Theres an argument to be made that with LAFC soon to be on the scene the Galaxy need big names more than ever. That without an Ibrahimovic or a Rooney the Galaxy would be conceding their own turf without a fight. Do their fans turn up to StubHub Centre to watch a winning team or a team packed with the most distinguished, renowned players to be lured across the Atlantic?
Whatever the LA Galaxy choose to do next they almost certainly wont find another player like Keane. He set the precedent for how big names should conduct themselves in MLS, putting as much into his performances as he ever did for Liverpool or Spurs or Internazionale. He was as consistent as they come, scoring 16 times in his first season, then 16 the following season, then 19 the season after that and 20 the season after that. He only scored 10 times in 2016. That was largely due to injury troubles. Directly replacing him could prove impossible.
That provides the perfect metaphor for the Galaxys current situation in general. They can't aim to replicate what's come before. If the 12 years between their foundation and the arrival of Beckham in 2007 can be called LA Galaxy 1.0 and the nine years up until this winter LA Galaxy 2.0 they must now come up with LA Galaxy 3.0.
Read more: https://www.theguardian.com/football/blog/2016/nov/21/los-angeles-galaxy-mls-steven-gerrard-robbie-keane