John McCain blood clot surgery delays healthcare reform vote
The absence of the Arizona senator from Washington to undergo an operation leads GOP leaders to postpone consideration of troubled bill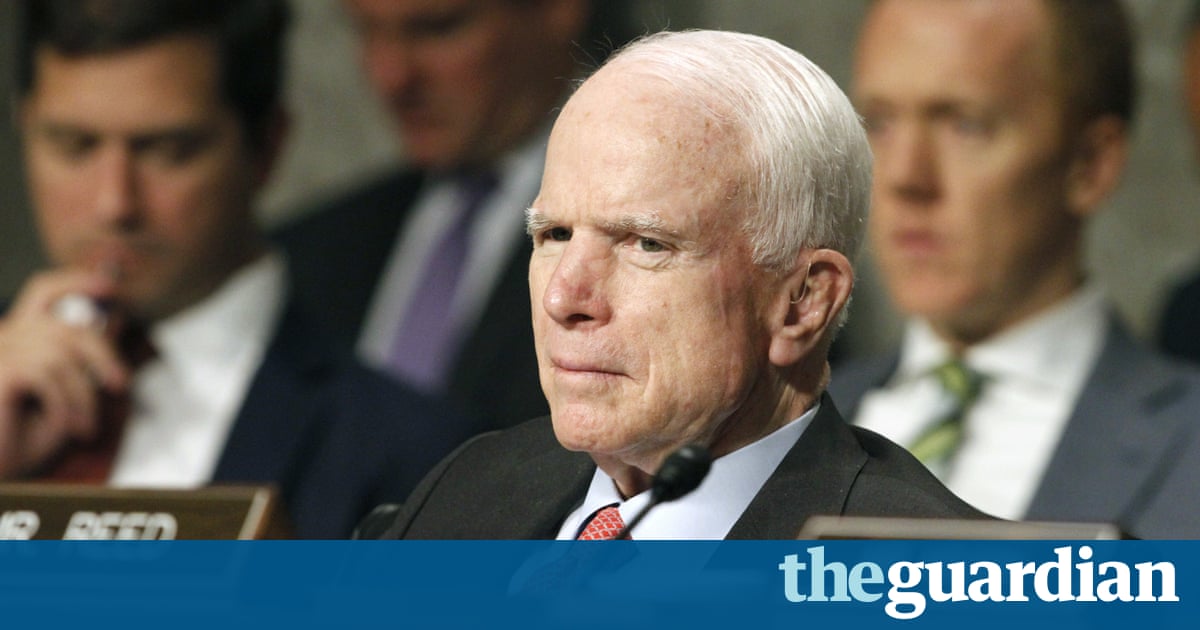 John McCains absence from the Senate as he recovers from surgery for a blood clot has led the Republican leadership to postpone consideration of the Trump administrations troubled healthcare legislation.
Senate majority leader Mitch McConnell said on Saturday that he was deferring action on the measure as McCain recovers at his home in Arizona. Surgeons in Phoenix removed a blood clot from above the senators left eye on Friday. The 80-year-old was advised by doctors to remain in Arizona next week, his office said.
While John is recovering, the Senate will continue our work on legislative items and nominations. Will defer consideration of the Better Care Act, McConnell said in a statement.
A close vote had already been predicted for the healthcare bill, with all Democrats and independents coming out against it and some Republicans opposed or undecided. With the Republican party holding a 52-48 majority, they can afford to lose only two of their own party. Vice-president Mike Pence would break a tie for final passage.
Two Republicans, Rand Paul of Kentucky and Susan Collins of Maine, have already said they'll vote against the measure.
McCain predicted last week that the bill would fail after lawmakers back in their home states for recess heard strong opposition to the love from voters.
A procedural vote expected in the coming days had been cast as a showdown over the measure designed to replace Barack Obamas healthcare law, commonly called Obamacare.
McConnell and other party leaders have been urging senators to at least vote in favor of opening debate, which would allow senators to offer amendments. In recent days GOP leaders have expressed optimism that they were getting closer to a version that could pass the Senate.
In Phoenix, Mayo clinic hospital doctors said McCain underwent a minimally invasive procedure to remove the 5cm (2in) clot and that the surgery went very well, a hospital statement said. McCain was reported to be resting comfortably at home.

Pathology reports on the clot were expected in the next several days.
McCain is a three-time survivor of melanoma. Records of his medical exams released in 2008 when he was the GOP candidate for president showed that he's had precancerous skin lesions removed and had an early stage squamous cell carcinoma, an easily cured skin cancer, removed.
Read more: https://www.theguardian.com/us-news/2017/jul/16/john-mccain-blood-clot-surgery-delays-healthcare-reform-vote