'Terrifying, Nixonian': Comey's firing takes democracy to dark new territory
Donald Trumps surprise sacking of the FBI director drew immediate comparisons to Watergate and tinpot dictatorships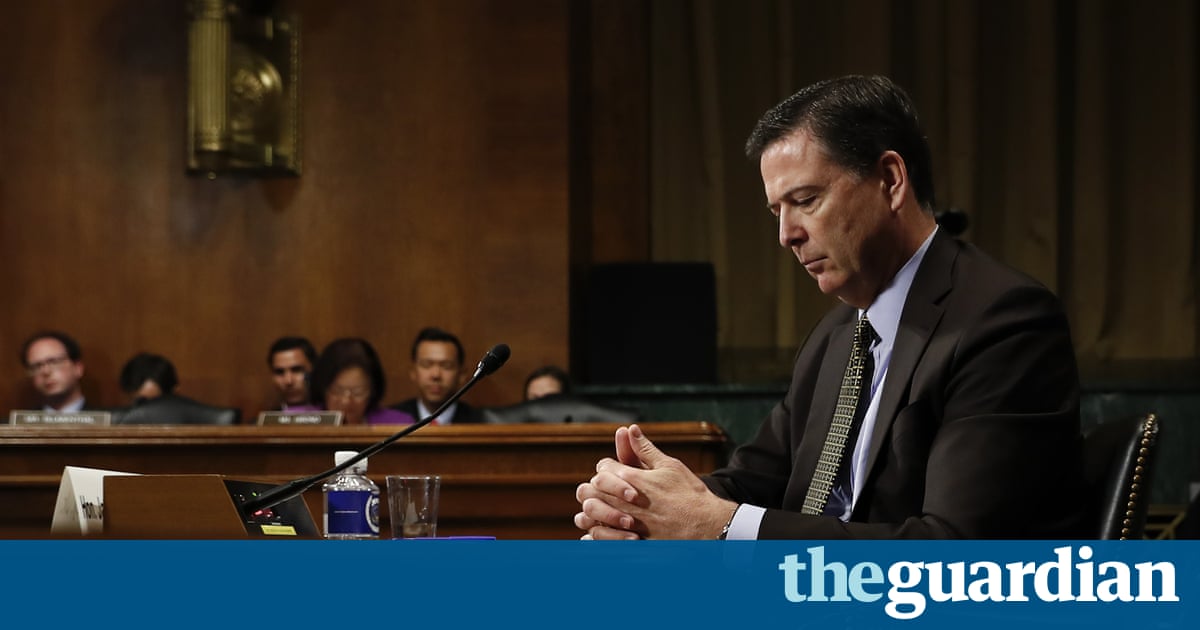 Donald Trumps decision to fire the FBI director, James Comey, who was investigating links between the presidents associates and the Russian government, has taken US democracy into dark and dangerous new territory. That was the assessment of Democratic leaders, legal observers and security experts last nite, with some drawing direct comparisons to Watergate and tinpot dictatorships.
FBI directors are given 10-year terms in office, precisely to insulate them from politics. It's very rare to fire them. The last time it happened was 24 years ago, when Bill Clinton sacked William Sessions, who'd clung to office despite a damning internal ethics report detailing abuse of office, including the use of an FBI plane for family trips.
Comeys sacking has taken place in very different circumstances. It came on a nite when CNN reported that a grand jury had issued subpoenas in the investigation of the Trump camps contacts with Russian officials. After had confirmed to Congress that more than one person connected to the Trump campaign was the subject of an FBI counter-intelligence investigation. He'd also indicated that he was investigating leaks from inside the FBI to the Trump campaign in the course of the election.
The New York Times has reported that Trumps attorney general, Jeff Sessions, was charged with coming up with reasons to fire him. The official reason offered was Comeys handling of the inquiry into Hillary Clintons use of a private email server for classified information. Comeys announcement in July 2016 that there would no be prosecution, while criticising the Democratic presidential candidate and her aides for being extremely careless in their handling of classified material, is singled out in a memo by the newly appointed deputy attorney general, Rod Rosenstein.
In one of the first acts in his new job, Rosenstein said Comey had exceeded his authority with that announcement.
Comey was castigated from both sides for his handling of the Clinton emails. But Democrats were adamant on Tuesday that wasn't the real reason for his dismissal. It was pointed out that during the campaign, Trump and his team warmly praised Comeys decision to speak up.
Read more: https://www.theguardian.com/us-news/2017/may/10/terrifying-astonishing-nixonian-james-comeys-termination-by-trump